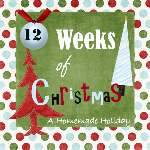 This week's entry for
The 12 Week's of Christmas
over at Keelie's blog is about shopping. After
LAST YEAR'S SHOPPING ADVENTURE
I have to wonder what this year will be like. I was so excited when I found out the church office would be closed on Black Friday because Bruce and I love shopping together on this day.
A few things I like about shopping on Black Friday:
1. The energy you feel shopping with all the other crazies!
2. The Christmas music filling the air.
3. Early Bird Specials
4.
Fighting for
sharing shopping carts.
5. Looking for the perfect gift
6. Choosing coordinating wrapping papers for all my gifts
7. Drinking coffee/hot chocolate/ diet coke/energy drinks...whatever it takes to stay awake
8. Saying "Merry Christmas" to every cashier
9. Picking out a few new ornaments for our trees
10. Spending time with Bruce